Malangizo a Tungsten Carbide Brazed Type A
Tsatanetsatane wa Zamalonda
Ndemanga tsopano
Malangizo a Tungsten Carbide Brazed Type A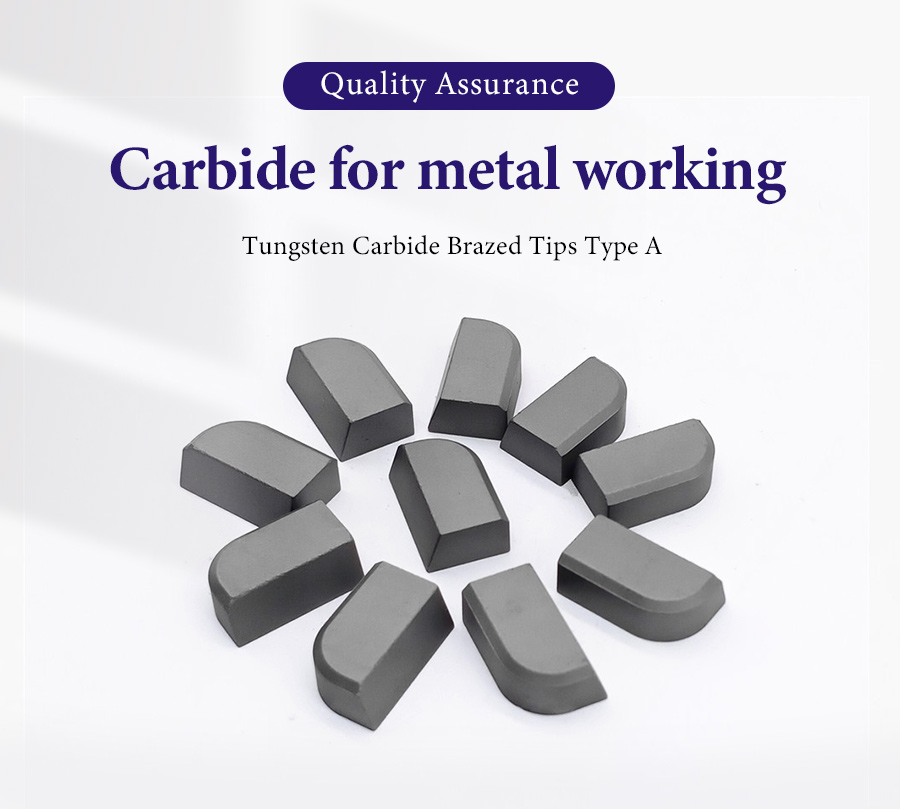 Types of Tungsten Carbide Brazed Tips Type A

Type

Dimension

(Malangizo odula miyala a SS10 15x10x5 ndi 14x10x4.7)

Ndodo Yolimba ya Tungsten Carbide Yopangira Zida Zodulira Carbide End Mill

t

s

r

A5

5.0

3.0

2.0

2.0

Maupangiri a Tungsten Carbide Brazed Type A Mitundu ya Maupangiri a Tungsten Carbide Brazed Type A Dimension

6.0

4.0

2.5

2.5

Maupangiri a Tungsten Carbide Brazed Type A Mitundu ya Maupangiri a Tungsten Carbide Brazed Type A Dimension

8.0

5.0

3.0

3.0

Maupangiri a Tungsten Carbide Brazed Type A Mitundu ya Maupangiri a Tungsten Carbide Brazed Type A Dimension

10.0

6.0

4.0

4.0

Maupangiri a Tungsten Carbide Brazed Type A Mitundu ya Maupangiri a Tungsten Carbide Brazed Type A Dimension

12.0

8.0

5.0

5.0

Maupangiri a Tungsten Carbide Brazed Type A Mitundu ya Maupangiri a Tungsten Carbide Brazed Type A Dimension

16.0

10.0

6.0

6.0

A20

20.0

12.0

7.0

7.0

A25

25.0

14.0

8.0

8.0

A32

32.0

18.0

10.0

10.0

A40

40.0

22.0

12.0

12.0

A50

50.0

25.0

14.0

14.0

Product features of Tungsten Carbide Brazed Tips Type A
Item

Tungsten Carbide Brazed Tips

Zakuthupi

Tungsten carbide

Type

A5

, Maupangiri a Tungsten Carbide Brazed Type A Mitundu ya Maupangiri a Tungsten Carbide Brazed Type A Dimension, Maupangiri a Tungsten Carbide Brazed Type A Mitundu ya Maupangiri a Tungsten Carbide Brazed Type A Dimension, Maupangiri a Tungsten Carbide Brazed Type A Mitundu ya Maupangiri a Tungsten Carbide Brazed Type A Dimension, Maupangiri a Tungsten Carbide Brazed Type A Mitundu ya Maupangiri a Tungsten Carbide Brazed Type A Dimension,

A20

,

A25

,

A32

,

A40

,

A50

Gulu

P10

,

P20

,

P30

,

K10

,

K20

, K30,

M20

, Tungsten carbide dome batani Mtundu wa malonda a tungsten carbide dome batani,

YG6

,

YG6X

,

YW1

,

YW2

,

YT5

,

YT15

, etc..

Pamwamba

blank

Kugwiritsa ntchito

For turning tool

,

threading tool

,

lathe tool

Mtengo wa MOQ

10

pcs

Satifiketi

9001:2015

Delivery time

about

20-30

days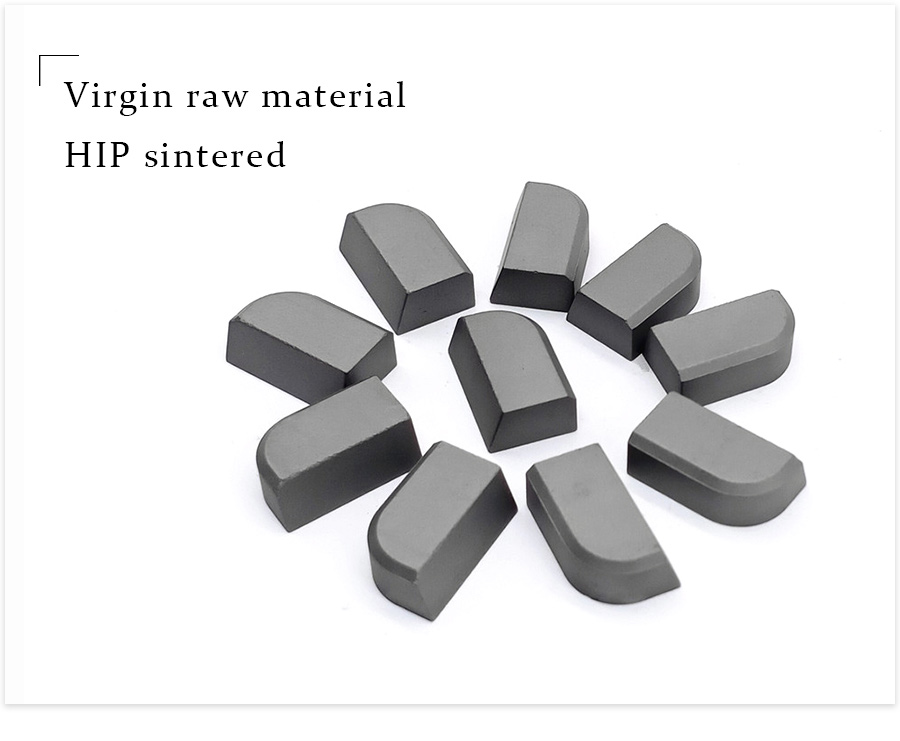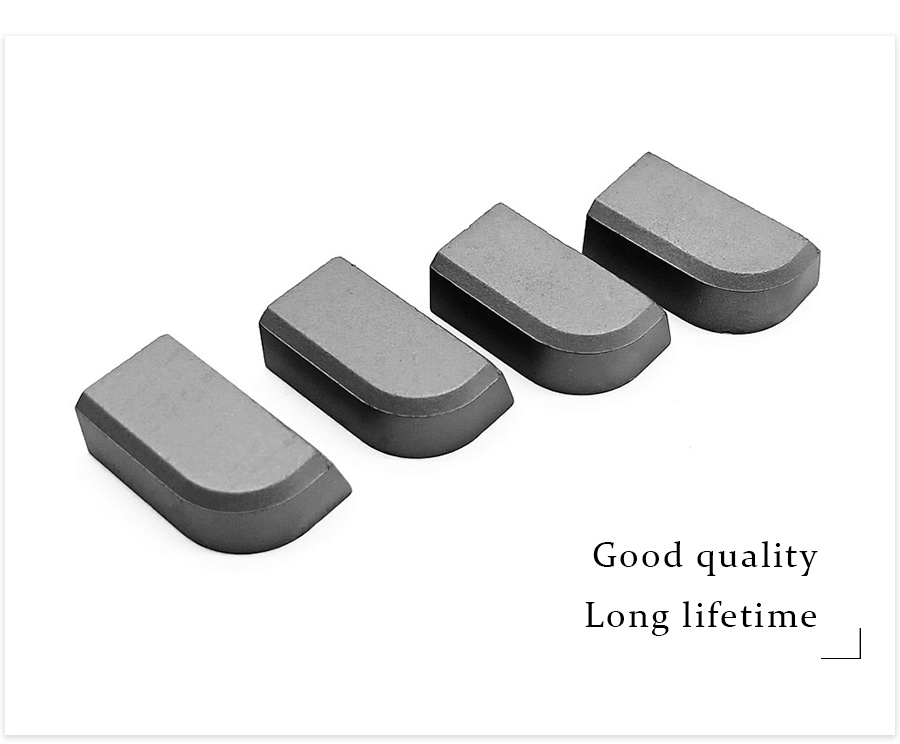 Applications of Tungsten Carbide Brazed Tips Type A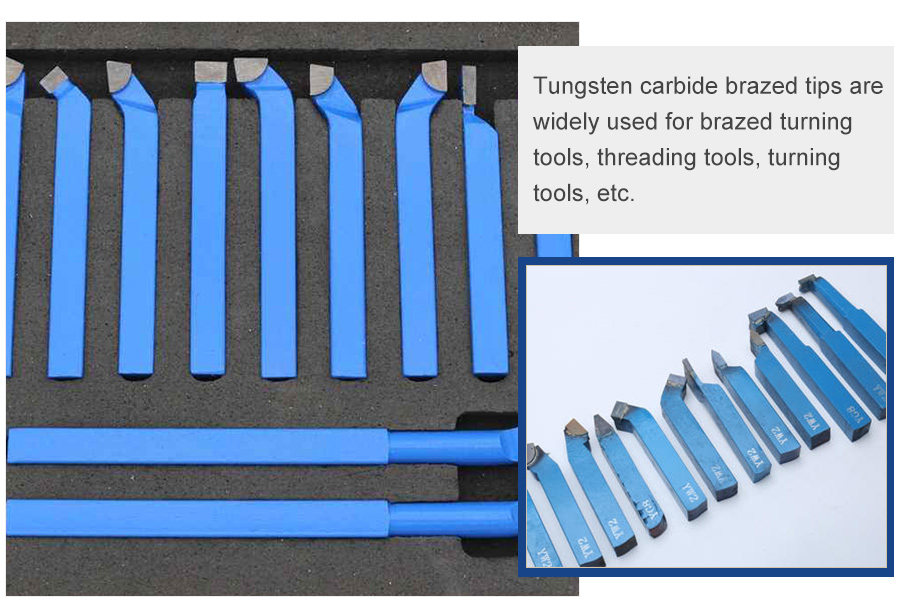 Tungsten carbide brazed tips are widely used for brazed turning tools, threading tools, turning tools, etc.. We can offer full types and various grades with different application such as for finishing, semi-finishing and roughing of cast iron, nonferrous metal, chitsulo, stainless steel, etc..

Advantages of Tungsten Carbide Brazed Tips Type A
1) More than 15 years experiences of R&D and production;
2)Made of top-class raw materials
3)Adopting precision press molding, product dimensions are more precise;
4)Adopting advanced HIP sintering, product properties are more outstanding;
5)Adopting special process control, the product is easy to weld and won't crack


Packing of Tungsten Carbide Brazed Tips Type A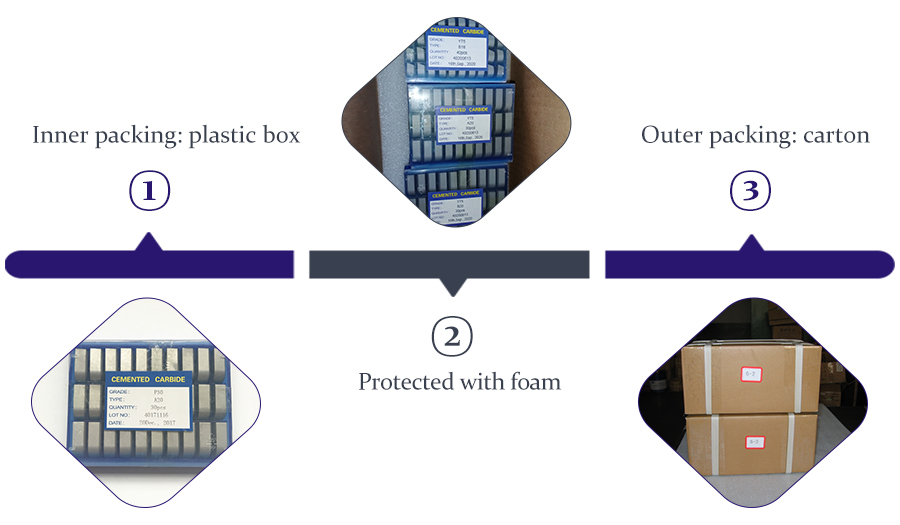 Mukhozanso makonda ma CD

1. Sample for test, trial order acceptable
2. OEM service
3. Grade recommendation according application
4. Fast delivery

1. Reliable manufacturer with more than 15 years' experience.
2. Use 100% virgin zopangira
3. Factory direct price, fast delivery, good quality.
4. Molds of full types are available
5. 9001:2015 certified


Q1: Are you Factory or trading company?
Yes, we are factory with 15 years of production experience.
Q2: Is the price for the carbide brazed tips competitive?
We have our own factory. Thanks to strong production and distribution system, we can offer our customers the most competitive price.
Q3: Can I negotiate the price for the brazed tips?
Yes, we may consider discounts for bulk orders.
Q4: What's the delivery time?
It's depends on the order quantity, usually about 20-30 days.
Q5: Can I visit your company?
Of course, you are always welcome to visit our factory.
Ngati muli ndi mavuto Malangizo a Tungsten Carbide Brazed Type A , kapena mukufuna kudziwa zambiri za Carbide pamigodi ndi kubowola,Carbide pazitsulo zogwira ntchito,Carbide wogwiritsa ntchito miyala,Ndodo ya carbide, bala ndi mbale,Zosasunthika ndi kuvala ziwalo,etc.. Takulandirani kuti mutithandize!
Ndikuyembekezera kufunsa kwanu.
Tumizani uthenga wanu kuti ife: