Mbale ya Tungsten Carbide yopondera nkhungu
Tsatanetsatane wa Zamalonda
Ndemanga tsopano
Mbale ya Tungsten Carbide yopondera nkhungu
Mbale ya Tungsten Carbide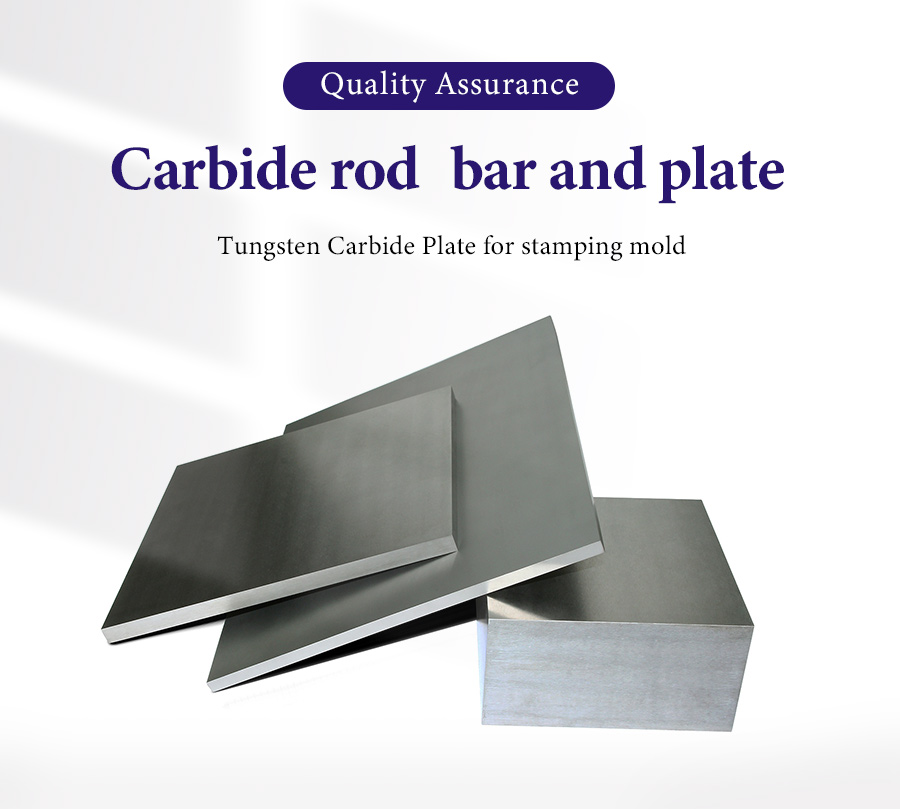 Product type of Tungsten Carbide Plates

We produce many types of cemented carbide plates/sheet/ board/ block, such as 120x120x1.0-70.0, 250x250x15-60,etc. Customized carbide sheets as per your drawings or samples are also available.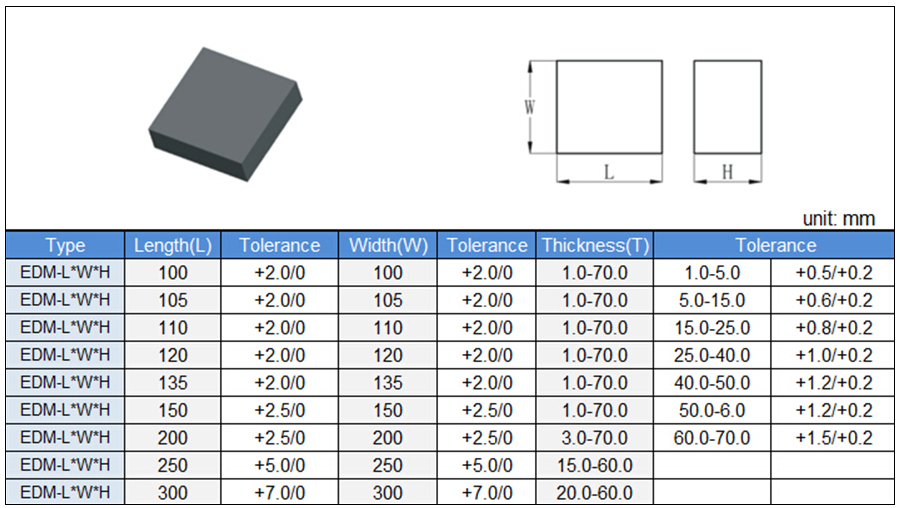 Product features of tungsten carbide plate
Item

Tungsten Carbide Plate for Making Molds or Stamping Metal

Zakuthupi

tungsten carbide or cemented carbide

(

WC+ CO

)
Gulu

KIC-30

,

KCU-10

,

KDG-10

, etc..

Types

110

x110x1.0-70.0

, 150

x150x1.0-70.0

, 300

x300x20-60

, etc..
Pamwamba

Ground

Kugwiritsa ntchito

For making powder metallurgy mold and motor Mold

,

stamping soft metal like Cu

,

pure Fe sheet

, etc..

Trial order

Available

Delivery time

about

20-25

days

Package

Plastic box inside

,

carton outside

Satifiketi
ISO9001:2015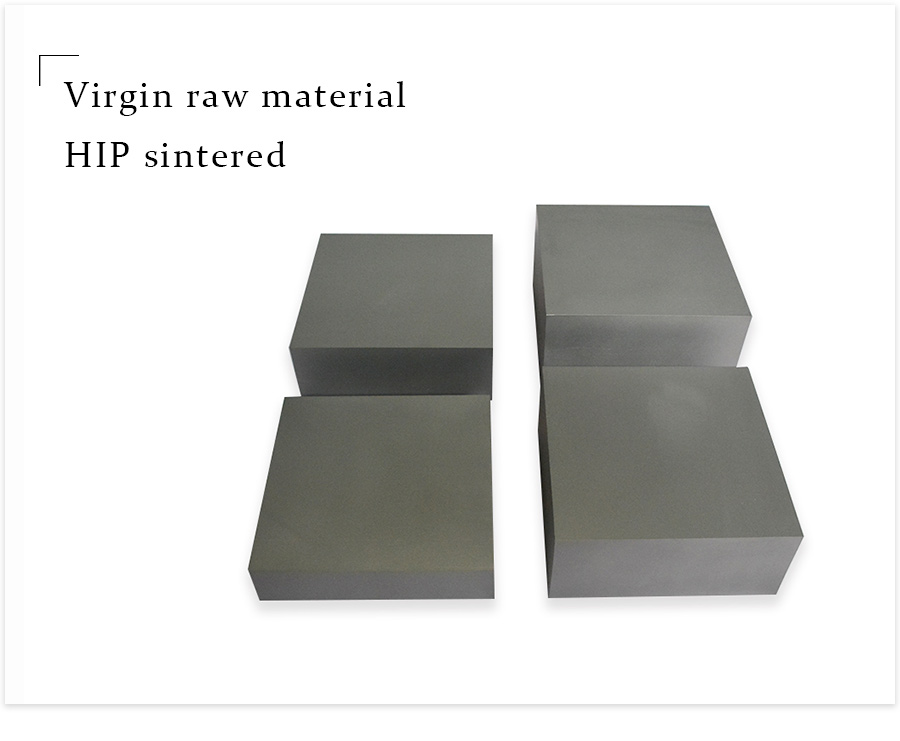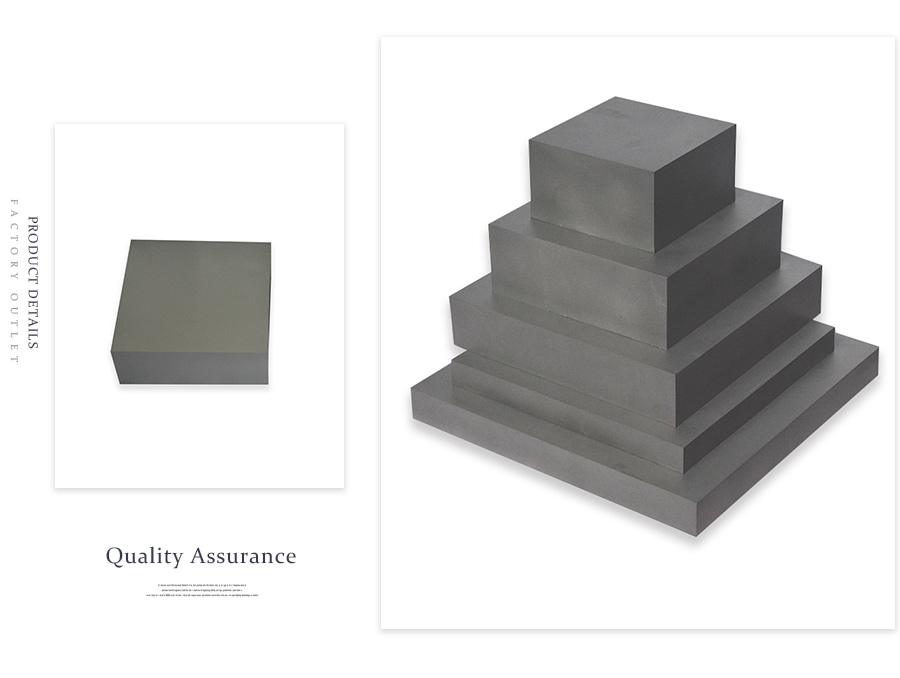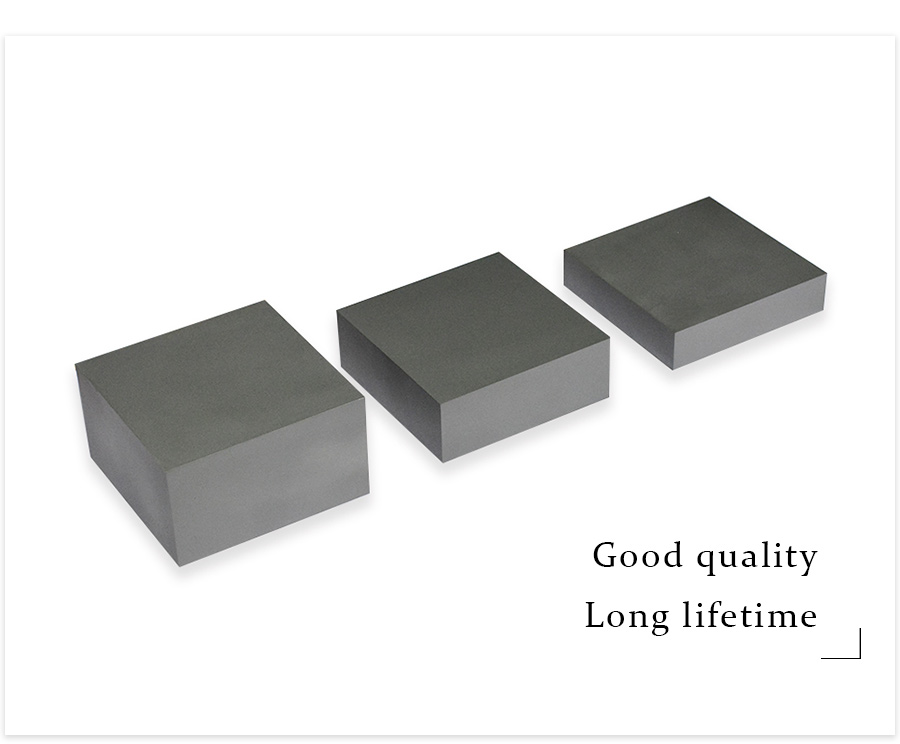 Applications of Tungsten Carbide Sheet/ Plate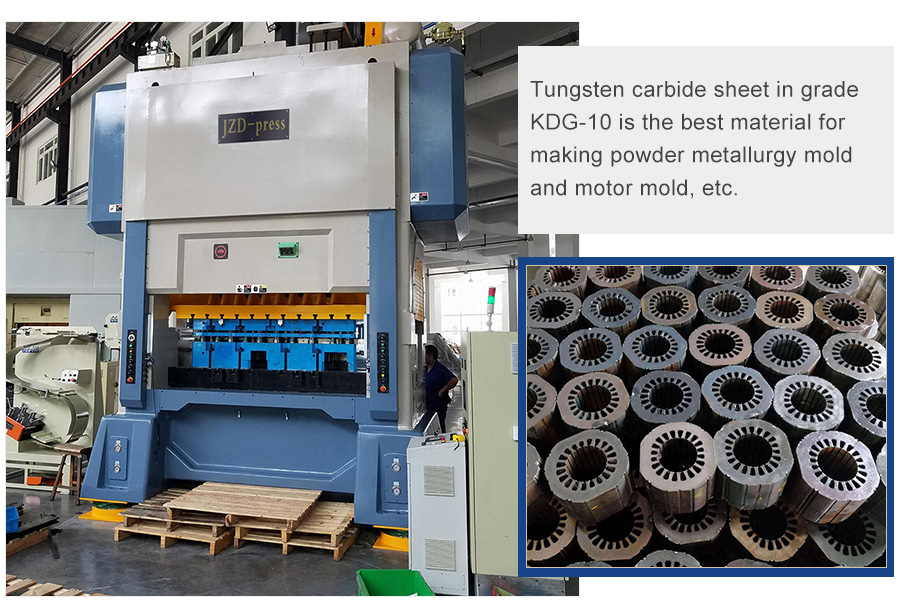 We offer different sizes of carbide sheet & plates depending on your needs. Our tungsten carbide sheet have its own properties: fine grain structure, high wear resistance, high polishing property, high hardness, high corrosion resistance, collapse resistance and crack resistance, etc.. which makes our carbide sheet's wide applications.
1. Tungsten carbide sheet in grade KDG-10 is the best material for making powder metallurgy mold and motor mold, etc..
2. Cemented carbide plates in grade KCU-10 is the best material for stamping soft metal such as Cu sheet, pure Fe sheet and AI sheet, etc.,
3. Tungsten steel plates in grade KIC-30 is the best material for stamping 0.01-1.0 mm stainless steel, LED lead frame, etc..

Advantages of Tungsten Carbide Plates
1)Special Inhomogeneous phase structure, fine grain structure, ultrafine structure
2)High wear resistance and high polishability;
3)high strength;
4)High corrosion resistance, chip resistance and crack resistance.


Packing of Cemented Carbide Sheets/ plates/ board/ block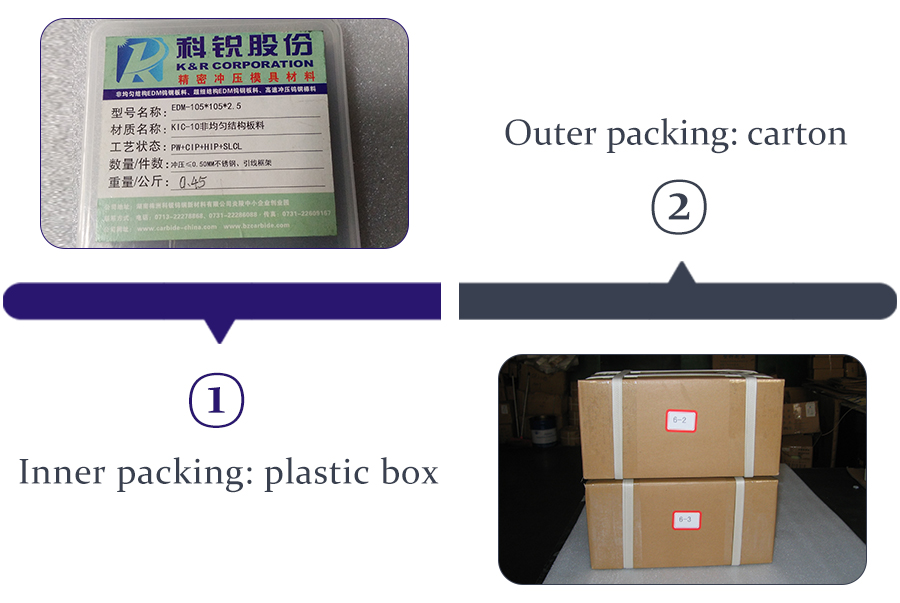 Mukhozanso makonda ma CD

1. Sample order is available
2. OEM service
3. Advanced and Strict Quality Management System.
4. Good on-line service
5. Excellent After-sales Service
1. Reliable manufacturer with more than 15 years' experience.
2. Use 100% virgin tungsten carbide material
3. Factory direct price
4. Full types are available
5. Strict quality control system
6. We have professional advanced production line and testing equipments to ensure high quality products.

Q1 : Are you Factory or trading company ?
Yes, we are factory over 15 years of production experience.
Q2: What's the MOQ for the carbide plate?
1 pc, sample order or trial order is available before bulk order.
Q3: What's the delivery time for the cemented carbide sheet?
It's depends on the order quantity, usually about 20-30 days.
Q4: What's the payment term for the tungsten carbide plates?
Kwa ndalama <USD 1500,100% T/T pasadakhale
For amount ≥USD 1500,30% T/T pasadakhale, kusamalitsa musanatumize
Ngati muli ndi mavuto Mbale ya Tungsten Carbide yopondera nkhungu, kapena mukufuna kudziwa zambiri za Carbide pamigodi ndi kubowola,Carbide pazitsulo zogwira ntchito,Carbide wogwiritsa ntchito miyala,Ndodo ya carbide, bala ndi mbale,Zosasunthika ndi kuvala ziwalo,etc.. Takulandirani kuti mutithandize!
Ndikuyembekezera kufunsa kwanu.
Tumizani uthenga wanu kuti ife: