Cut – to – Length Carbide Rods for Cutting Tools
Product Detail
Feedback now
Cut - to - Length Carbide Rods for Cutting Tools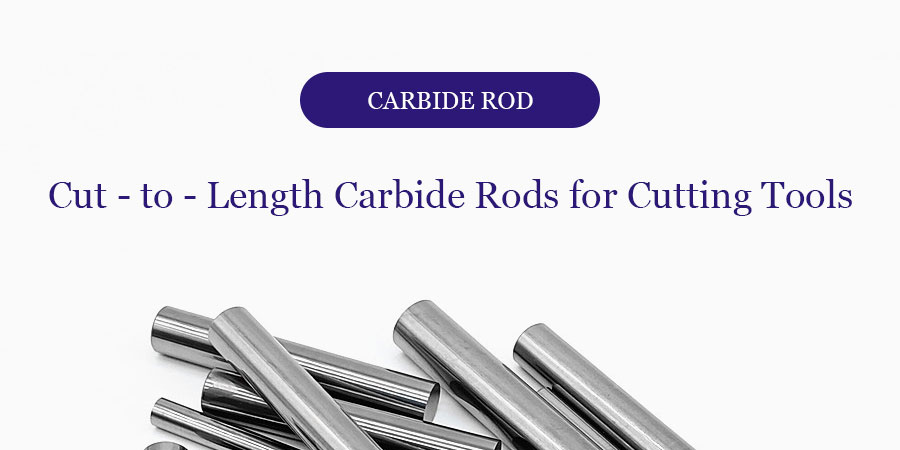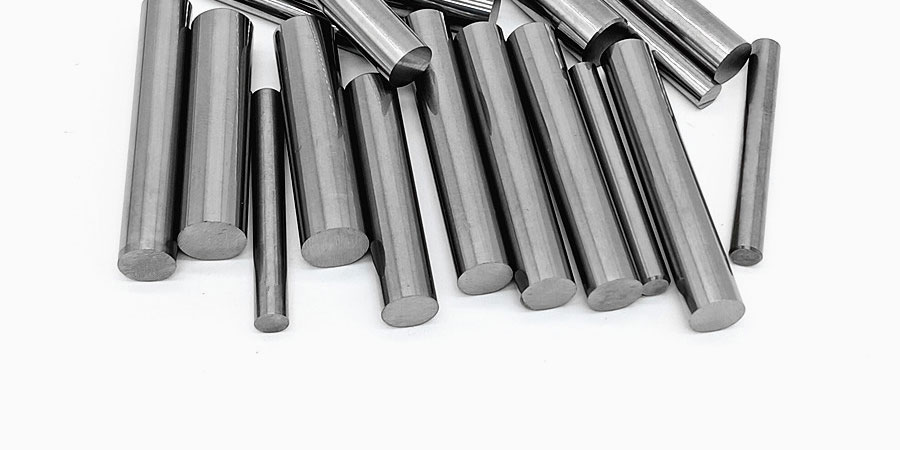 Types of Tungsten Carbide Rods-Cut to Length
Remark: other types of carbide rods as per customers' request are also available
1. Ground carbide rods with Chamfer-Inch (h6)
Type
Diameter ΦD
Length L(Tol.:+1/16, - 0)
Chamfer size
Angle of Chamfer (Tol.: ±3°)
C
Tol.
Φ1/8x1-1/2
1/8
1-1/2
0.015
±0.004
45°
Φ1/8x2
1/8
2
0.015
±0.004
45°
Φ1/8x2-1/2
1/8
2-1/2
0.015
±0.004
45°
Φ1/8x3
1/8
3
0.015
±0.004
45°
Φ3/16x2
3/16
2
0.015
±0.004
45°
Φ3/16x3
3/16
3
0.015
±0.004
45°
Φ1/4x2
1/4
2
0.015
±0.004
45°
Φ1/4x2-1/2
1/4
2-1/2
0.015
±0.004
45°
Φ1/4x4
1/4
4
0.015
±0.004
45°
Φ5/16x2-1/2
5/16
2-1/2
0.015
±0.004
45°
Φ3/8x2-1/2
3/8
2-1/2
0.015
±0.004
45°
Φ3/8x3
3/8
3
0.015
±0.004
45°
Φ1/2x2-1/2
1/2
2-1/2
0.031
±0.008
45°
Φ1/2x3
1/2
3
0.031
±0.008
45°
Φ1/2x4
1/2
4
0.031
±0.008
45°
Φ5/8x3-1/2
5/8
3-1/2
0.031
±0.008
45°
Φ3/4x4
3/4
4
0.031
±0.008
45°
Φ3/4x5
3/4
5
0.031
±0.008
45°
Φ1x4
1
4
0.031
±0.008
45°
2. Ground Carbide Rods with Chamfer-DIN
| | | | | | |
| --- | --- | --- | --- | --- | --- |
| Type | φD | L (Tol.: +1, 0) | Chamfer size C (Tol.: ±0.1) | Angle of Chamfer (Tol.: ±3°) | Standard |
| Φ3x47 | 3 | 47 | 0.4 | 45° | D6539 |
| Φ4x56 | 4 | 56 | 0.4 | 45° | D6539 |
| Φ5x63 | 5 | 63 | 0.5 | 45° | D6539 |
| Φ6x63 | 6 | 63 | 0.5 | 45° | D6537K |
| Φ6x67 | 6 | 67 | 0.5 | 45° | D6537K/D6537L/D6539 |
| Φ6x75 | 6 | 75 | 0.5 | 45° | D6537L |
| Φ6x83 | 6 | 83 | 0.5 | 45° | D6537L |
| Φ7x75 | 7 | 75 | 0.6 | 45° | D6539 |
| Φ8x80 | 8 | 80 | 0.6 | 45° | D6537K/D6539 |
| Φ8x92 | 8 | 92 | 0.6 | 45° | D6537L |
| Φ9x85 | 9 | 85 | 0.6 | 45° | D6539 |
| Φ10x90 | 10 | 90 | 0.6 | 45° | D6537K/D6539 |
| Φ10x104 | 10 | 104 | 0.6 | 45° | D6537L |
| Φ11x96 | 11 | 96 | 0.8 | 45° | D6539 |
| Φ12x103 | 12 | 103 | 0.8 | 45° | D6537K/D6539 |
| Φ12x119 | 12 | 119 | 0.8 | 45° | D6537L |
| Φ13x103 | 13 | 103 | 0.8 | 45° | D6539 |
| Φ14x108 | 14 | 108 | 0.8 | 45° | D6537K/D6539 |
| Φ14x125 | 14 | 125 | 0.8 | 45° | D6537L |
| Φ15x112 | 15 | 112 | 0.8 | 45° | D6539 |
| Φ16x116 | 16 | 116 | 0.8 | 45° | D6537K/D6539 |
| Φ16x134 | 16 | 134 | 0.8 | 45° | D6537L |
| Φ17x120 | 17 | 120 | 0.8 | 45° | D6539 |
| Φ18x124 | 18 | 124 | 0.8 | 45° | D6537K/D6539 |
| Φ18x144 | 18 | 144 | 0.8 | 45° | D6537L |
| Φ19x128 | 19 | 128 | 1.0 | 45° | D6539 |
| Φ20x132 | 20 | 132 | 1.0 | 45° | D6537K/D6539 |
| Φ20x154 | 20 | 154 | 1.0 | 45° | D6537L |

| | |
| --- | --- |
| Item | Cut to Length Carbide Rods for Cutting Tools |
| Material | tungsten carbide, cemented carbide, tungsten steel, WC+ Co |
| Type | φx L, for example, φ3x 47mm, φ6x 75mm, φ1/8X3", φ3/16X3", φ1/2X4", φ3/8X2-1/2", φ3/4X5", φ1X4", etc. |
| Grade | YL10.2, KU30, GU20 |
| Surface | Blank, ground, unground, h6 polished |
| Application | For making cutting tools, for example, end mills, carbide reamers, carbide drills, carbide dental burs, etc. |
| Grain size | Ultra fine |
| Hardness | 〉HRA91.5 |
| T.R.S | 3800 N/mm2 |
| Sample order | Available |
| Delivery time | about 7-25 days |
| Package | Paper box inside, carton outside |
Other Types of Carbide Rods:
Unground carbide rods
Ground carbide rods
Tungsten carbide rods with one coolant hole
Coolant hole rods with double straight hole
Coolant hole rods with three straight hole rods
Helical rods with 30 degree, double holes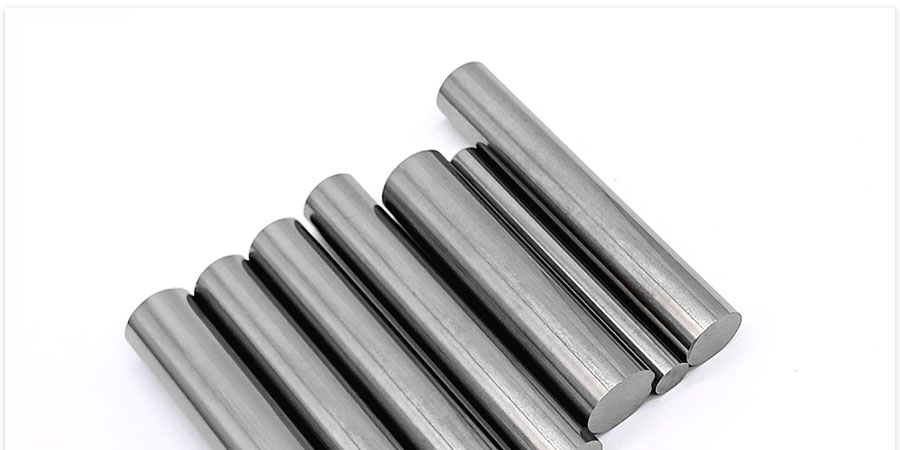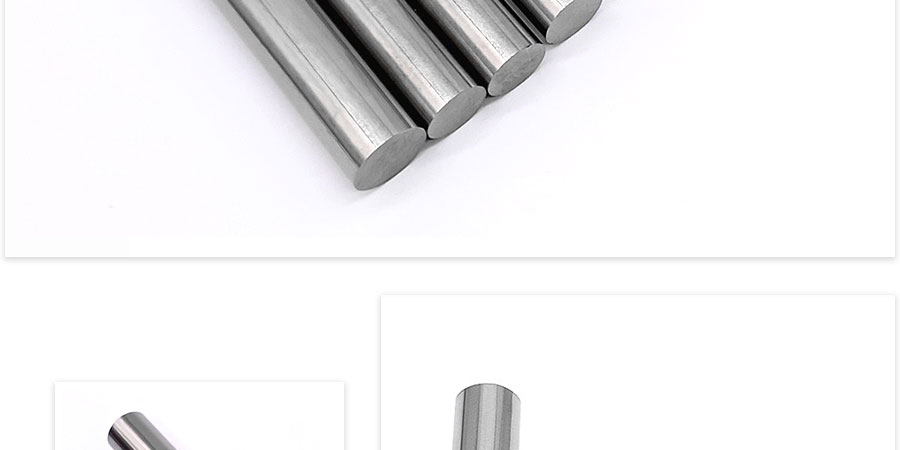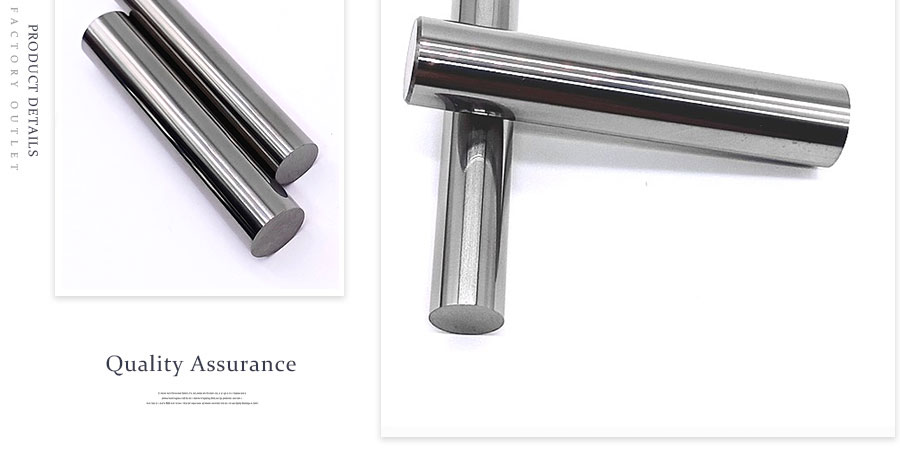 Applications of Cut - to - Length Carbide Rods
Zhuzhou Kerui manufactures various types of tungsten carbide rods, customized carbide rods are also available. These cemented carbide rods are used for making standard cutting tools, for example, carbide end mills, carbide reamers, carbide drills, carbide dental burs, etc.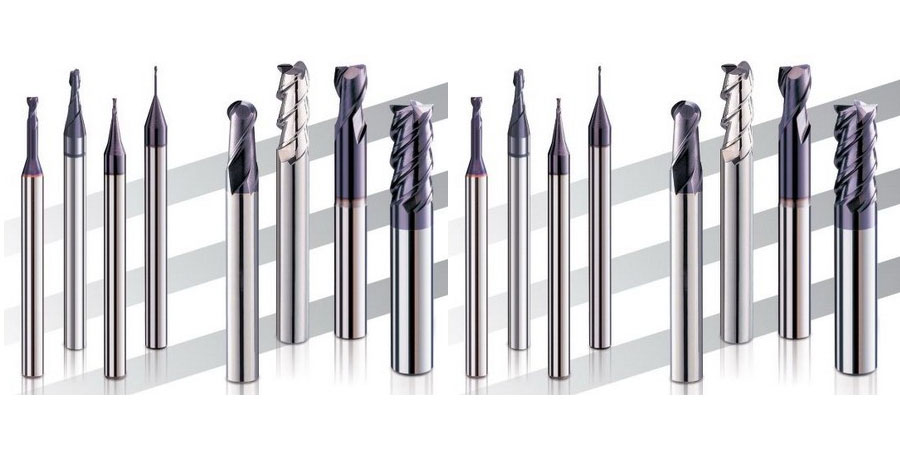 Advantages of Tungsten Carbide Rods
100% virgin tungsten carbide raw material
Various kinds of grades are available based on customer's application.
High hardness, high wear resistance, high performance cutting
Precision Ground and high polishing process
With strict tolerance control
Anti-deformation & deflection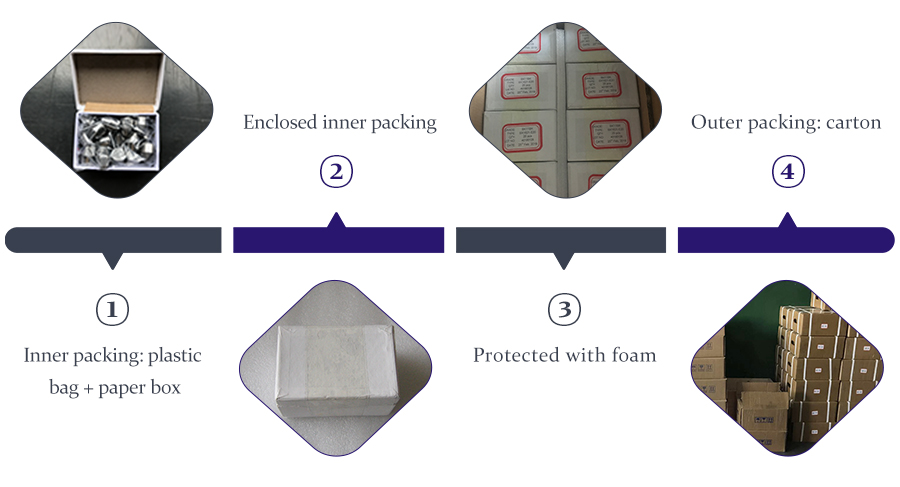 Can also be customized packaging

1. Sample order is available
We can send you some samples for your testing before bulk order
2. OEM & ODM service
Customized carbide rods or other customized carbide products are available.
3. Advanced and Strict Quality Management System
Our quality management system along with state-of-the-art testing methods and procedures ensure the constant quality of our products during the production process.
4. Good on-line service
Once receive your inquiry, e-mail, we are sure to respond you within 24 hours.
Our sales workers have good knowledge of tungsten carbide products and are good at English which can make our communication more easily and conveniently.
5. Excellent After-sales Service
Product order tracking, order notification, order status inquiry, logistics status, etc. after sale, etc.
1. Reliable manufacturer with more than 10 years' experience.
2. Use 100% virgin tungsten carbide material
3. Factory direct price, competitive price
4. Full types are available
5. Strict quality control system
6. We have professional advanced production line and testing equipment to ensure high quality products.

Q1 : Are you Factory or trading company ?
Yes, we are factory with 15 years of production experience.
Q2: What's the MOQ for the carbide rods?
1 pc, sample order or trial order is available before bulk order.
Q3: What's the delivery time for the cemented carbide rods?
It's depends on the order quantity, usually about 10-30 days.
Q4: How to place the order for the cut - to - length carbide rods ?
After we confirm the price, we can send you trade assurance order on alibaba which you can make payment by T/T or by credit card; or we send you proforma invoice which you can make payment by T/T, after receiving your deposit, we arrange production for you.
Q5: What's the payment term for the tungsten carbide rods?
For amount <USD 2000,100% payment in advance
For amount ≥USD 2000,30 deposit in advance, the balance paid before shipment
If you have some problems about Cut - to - Length Carbide Rods for Cutting Tools, or want to know more details about Carbide for mining and drilling,Carbide for metal working,Carbide for stone working,Carbide rod, bar and plate,Nonstandard and wear parts,etc. Welcome to contact us!
Looking forward to your inquiry.