Cemented carbide is known as "industrial tooth" for its high hardness, strength, wear resistance and corrosion resistance, thereby tungsten carbide button is widely used in modern industry.
Tungsten carbide button has excellent wear resistance and impact toughness, with higher drilling and excavation speed.
Because of these qualities, tungsten carbide button is generally applied in oil drilling, snow sweeper equipment, mining machinery, road maintenance and coal drilling tools. It can also be used as drilling tool parts of heavy rock drill or deep hole drill.
Zhuzhou Kerui Cemented Carbide Co. Ltd. is a professional manufacturer of tungsten carbide buttons. We are a high-tech enterprise integrating R & D, design, production and sales of cemented carbide products.
Tungsten carbide button is an excellent product of Kerui's cemented carbide product series for mining and drilling. It has many outstanding advantages:
Kerui's tungsten carbide buttons have high strength and hardness;
Kerui's tungsten carbide buttons aremade of the best cemented carbide, their quality are best;
Kerui's tungsten carbide buttons are adoptingthe latest manufacturing technology HIP sintered to produce;
Avariety of tungsten carbide grades and sizes are available in Kerui;
Kerui offers custom tungsten carbide buttons service.
The downhole bit of percussion drill must be kept sharp to give full play to its best performance. Kerui's high quality tungsten carbide buttons will help your percussion drill improve production efficiency and safety.
Equipped Kerui's tungsten carbide buttons on the tip of the cutting machine will provide a firmer and cleaner finish for cutting and machining operations.
With advanced technology and professional team, Kerui is a powerful supplier of tungsten carbide buttons. If you are looking for tungsten carbide buttons, Kerui will provide you with the best products to meet your needs.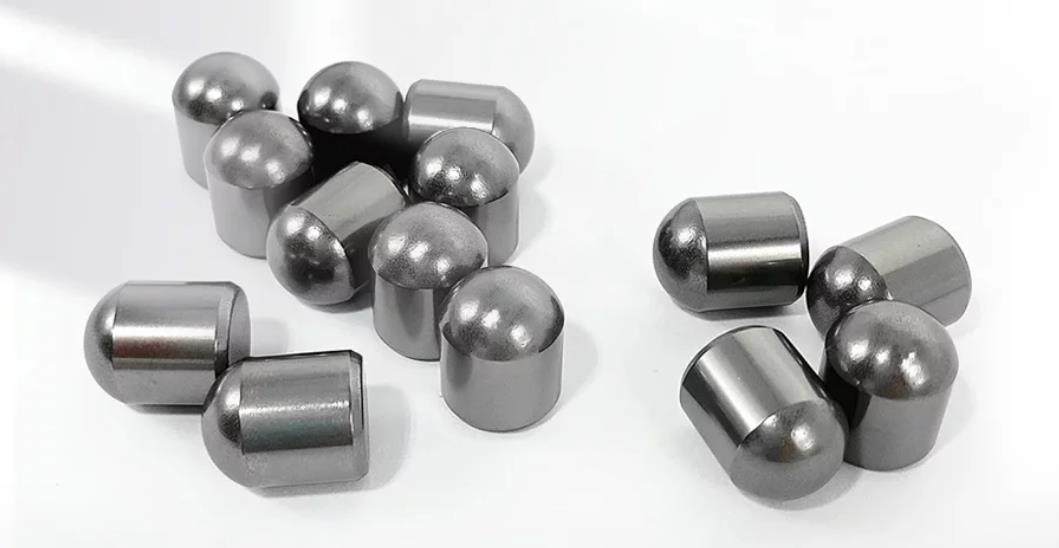 Tags: Tungsten Carbide Buttons Factory, Tungsten Carbide Buttons Manufacturer, Tungsten Carbide Buttons Supplier